Isabella Farms now has many options available with our logo. 

Directions:

Click HERE to visit our store.

There you will be able to find clothing that you would like.

Once you find clothing you will select the quantity, size, and the color of the fabric.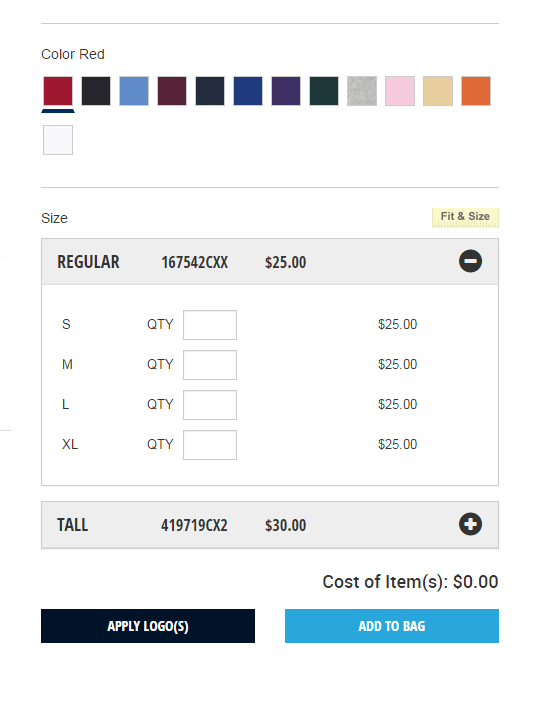 After you have selected the option, click APPLY LOGO.

You will be directed to another page where you will be able to select a logo with the appropriate colors. The logos with the website below are larger and are meant to be on the back sides of apparel. Click APPLY LOGO once you made your selection.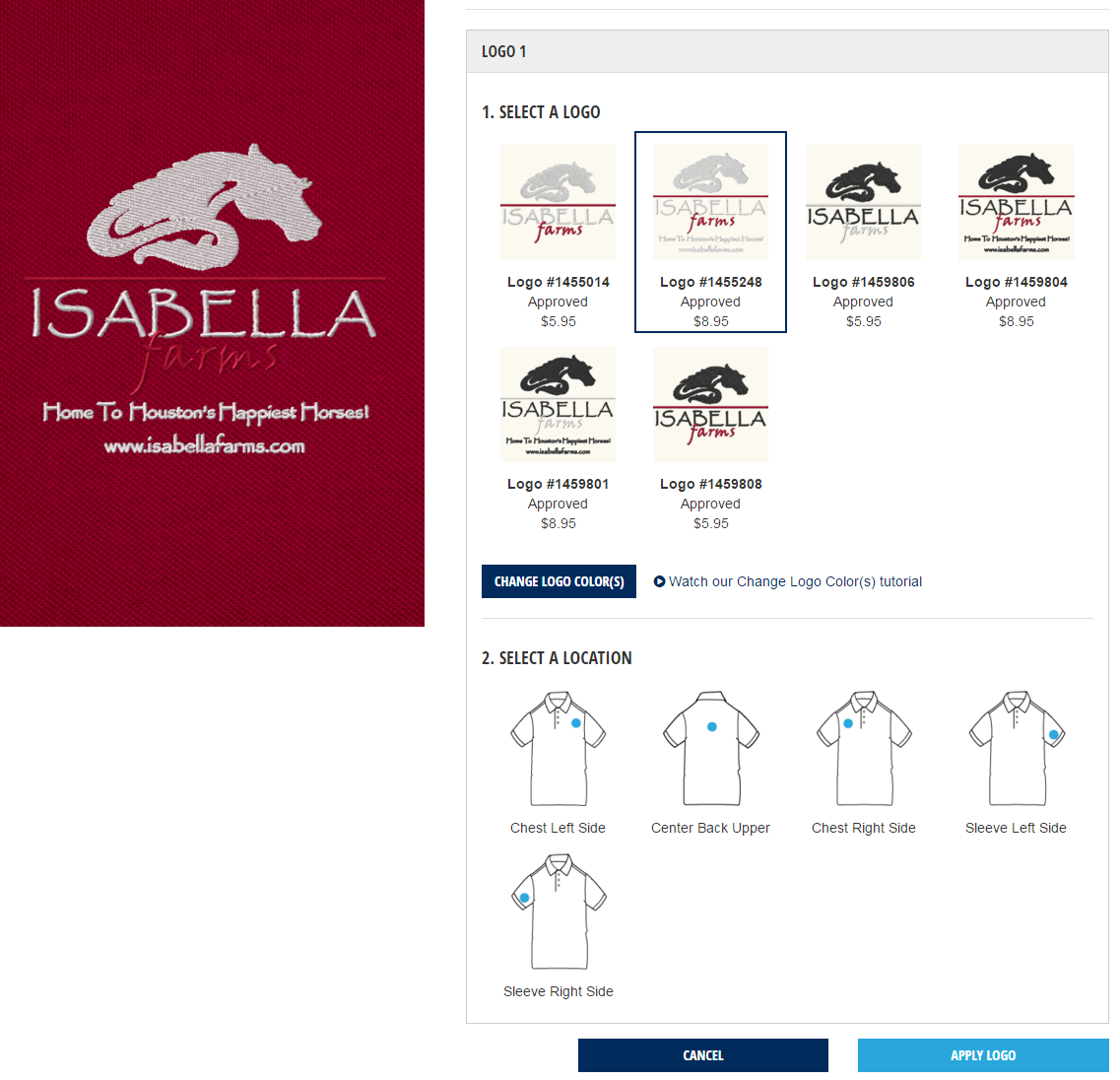 You can apply additional logos to the same item after you click APPLY LOGO by clicking ADD ANOTHER LOGO. If you have any questions please feel free to contact us. Happy shopping!